Propane Safety
At Sauder Fuel we take pride in keeping your home warm and your business running smoothly. While propane is a safe, reliable, and clean energy source, it is important that you are aware of these basic safety tips regarding the use and storage of propane. It is our intent that providing you with this information will also aid in keeping you and our fuel delivery drivers safe. Please review the safety material below.
If you smell gas or you notice signs of a gas leak, immediately leave the premises and contact Sauder Fuel at

717-848-0900 or call

9-1-1 for immediate assistance. Gas leaks pose a serious threat.
Trust The Experts
Our highly trained certified experts and technicians are available to you 24/7. If you have any questions regarding propane safety material linked below, please call us immediately at 717-848-0900 and we will be happy to assist you. Thank you for your business. 
Important Safety Tips To Keep In Mind:
Know how to shut off the gas supply from your tank or cylinder. If you do not know how, contact your propane supplier for instructions.  

 

Never place your head near or directly over the valves on your storage tank. A sudden release of product from the safety relief valve could result in serious injury.

The propane liquid that is stored in your tank or cylinder can cause severe frostbite if it comes in contact with your skin or eyes.

 

Never store propane cylinders or containers inside any enclosed building.

 

Treat all propane gas odors seriously. Any odors may indicate a very dangerous situation. You should contact Sauder Fuel immediately if you suspect a leak.

 

Regular inspections and cleanings of your heating system help to ensure maximum efficiency during the winter months.

If you smell gas, open all windows and doors to let in the fresh air.

Have a carbon monoxide detector working in your home at all times.

 
What to do in the event of a gas leak:
If you happen to detect an odd or "rotten egg" smell in your home, Sauder Fuel urges you take the following actions: 
Shut off your propane gas supply at the tank

Do not operate electric switches, appliances or flashlights.

 

Do not light matches and be sure to extinguish any open flames, such as candles.

 

If possible, leave doors and/or windows open.

Leave the premises and call Sauder Fuel at

717-848-0900

immediately from a nearby phone or cell phone.

 

Do not reenter your home until a certified Sauder Fuel technician or other specialist has given you the ok.
Propane for your appliances can be delivered through a jurisdictional propane pipeline system. This system is a safe, reliable, and efficient way to deliver propane to your home or business.  Before doing any excavations, please contact your local 811 division.  This free call notifies member companies to mark all underground utilities, including those for the propane system, to avoid costly accidents.
If repairs are made by anyone other than Sauder Fuel qualified employees, we request that you contact our office so we may review and check repairs for compliance with state and federal regulations. We do this for your safety and to maintain accurate records required by federal regulations.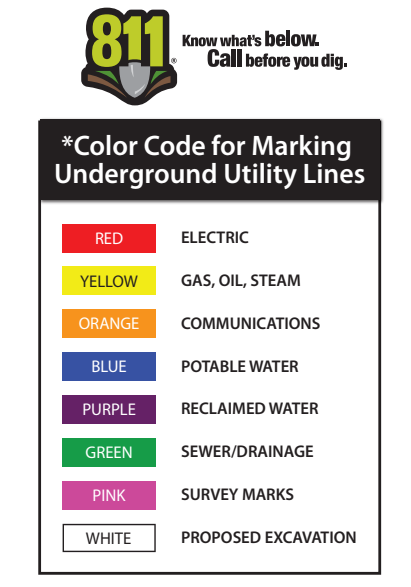 Contact Sauder Fuel for Help
Call Sauder Fuel at 717.484.0900 or fill out our contact form, and we will be happy to assist you. Our dedicated team is available to answer any questions you may have and help you apply for assistance. We respect your privacy, and all inquiries will be kept strictly confidential.